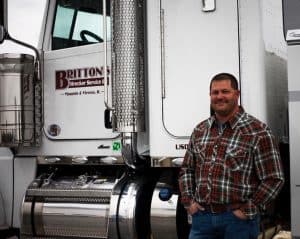 Britton's Wrecker Service, Inc.
"Established August 2009" 
Britton's Wrecker Service, Inc. was established  in Pulaski Co. IL on August 19th 2009,  located at 210 Glen Hall Drive Mounds, IL.  On November 1st. 2009 Britton's Wrecker Service, Inc., purchased a retiring local competitor's business, therefore eliminating any competition in it's class.  Britton's Wrecker Service, Inc.  Mounds, IL. Location is equipped with a two bay shop, Light, Medium, and Heavy Duty Wreckers, as well as Service Trucks to assist with any of your needs from towing, recovery, breakdowns, fuel deliveries, tire changes, and door unlocks as well.
With a positive year after year growth in business in December of 2013 Britton's Wrecker Service, Inc., ventured out to establish a second business location in Vienna, IL.  After successfully renting and operating for 2 years, in  the Fall of 2015 Britton's Wrecker Service, Inc. purchased a shop and property, for a permanent  business location  in Johnson Co. IL at 6685 US Hwy. 45, Vienna, IL.. The Johnson Co. location has taken off as well as the original location, and is equipped for every task  set in it's path.
Britton's Wrecker Service, Inc has been your go to company in Southern, IL and the Tri-State region for all of your towing and recovery needs since day one. We have been willing to work with every customer, insurance company,  and auto club to make every incident as painless and affordable as possible. Our goal is customer satisfaction and quality service, where the end result will be the customer remembers our name and places us above the competition.
Meet the Owner
My Name is Brent A. Britton and I am the Owner / President of Britton's Wrecker Service, Inc., it is my sole responsibility to manage the daily routines at all three locations as well as the great crew of employees that make this company complete and as successful as it is today.  All locations operate employees 7 days a week 8am – 5pm and after hour call outs 24/7.   We appreciate the continued support of all of our customers and tow networks that have kept this business growing year after year.